The star of today's post is the Bobbi Brown
Basics Eye Pallet.
The website describes it as "the ideal starter set for a makeup novice". That's me in a nutshell, so I bought it. I have a hard time resisting anything with Bobbi Brown's name on it.
It contains four great colours for a neutral, every day look. It also comes with a dual ended brush. One end is a fluffy shadow brush and the other end is a liner brush. I am in
love
with the liner brush. I intend to buy a full size one eventually.
The colours are 'Navajo' the lightest, 'Cement'a lighter brownish grey colour (as the name would suggest), 'Heather Mauve' which is a shimmery glittery colour that I like to put in the crease and then 'Mahogany' which is the darkest brown and I use it as an eyeliner.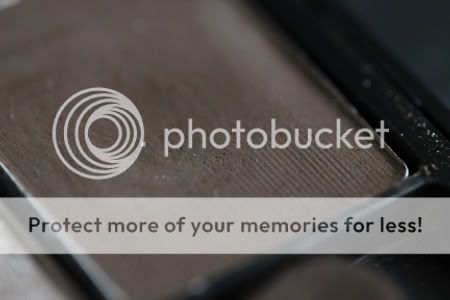 I would definitely recommend this pallet. It's great for beginners and people who generally have no idea what they're doing (like me!). It's pretty hard to screw this up, and it looks very pretty and natural. It can be adapted to be a little more glamorous by adding more liner or more shimmer.
Here's what I look like wearing it.